milipili's Commitment to Social & Environmental Responsibility
milipili & sustainability
📦We use eco-friendly packaging made from recycled and biodegradable materials. The materials help reduce the waste of natural resources for production — keeping the environment green.

🏝️We have a remote work environment, which allows us to save money, time, and energy, as well as reduce pollution.

🚚We reduce our CO2 emissions by keeping our packaging weight and volume as low as possible. 
Products
Our soft unisex milipili t-shirts and sweatshirts have been made by Stanley/Stella, an ethical company that specialises in Fair Wear garments (meaning they ensure clothing producers are treated fairly). Stanley/Stella works closely with their suppliers to source only the best raw materials, grown or produced in ways that do not harm people, animals or the environment. They have been a proud member of the Fear Wear Foundation since 2012 and have been ranked among the top 16 leading brands in sourcing sustainable materials by the Textile Exchange. Furthermore, Stanley/Stella hold the following certifications: Oeko-Tex; OCS Blended; OCS 100; Global Organic Textile Standard; Global Recycled Standard; and Vegan (PETA-approved).
Stanley/Stella uses 100% GOTS certified organic cotton from India, recycled polyester from China and other sustainable materials. This means that all milipili products are free from allergenic, carcinogenic and toxic chemical residues, keeping both you, the customer, and the cotton farmers happy! 😊
We use the ethical digital printing service offered by Shirtworks to add our original milipili designs to the Stanley/Stella garments. Shirtworks holds certifications from both national and international organisations, including: PETA; Oeko-Tex; Global Recycled Standard; Worldwide Responsible Apparel Production; the Fair Trade Foundation; and the Fair Wear Foundation. They are also accredited members of the Living Wage Foundation; Sedex; Global Organic Textile Standard; and the Soil Association. For the tie dye customisation, we have selected non-toxic dyes.
Packaging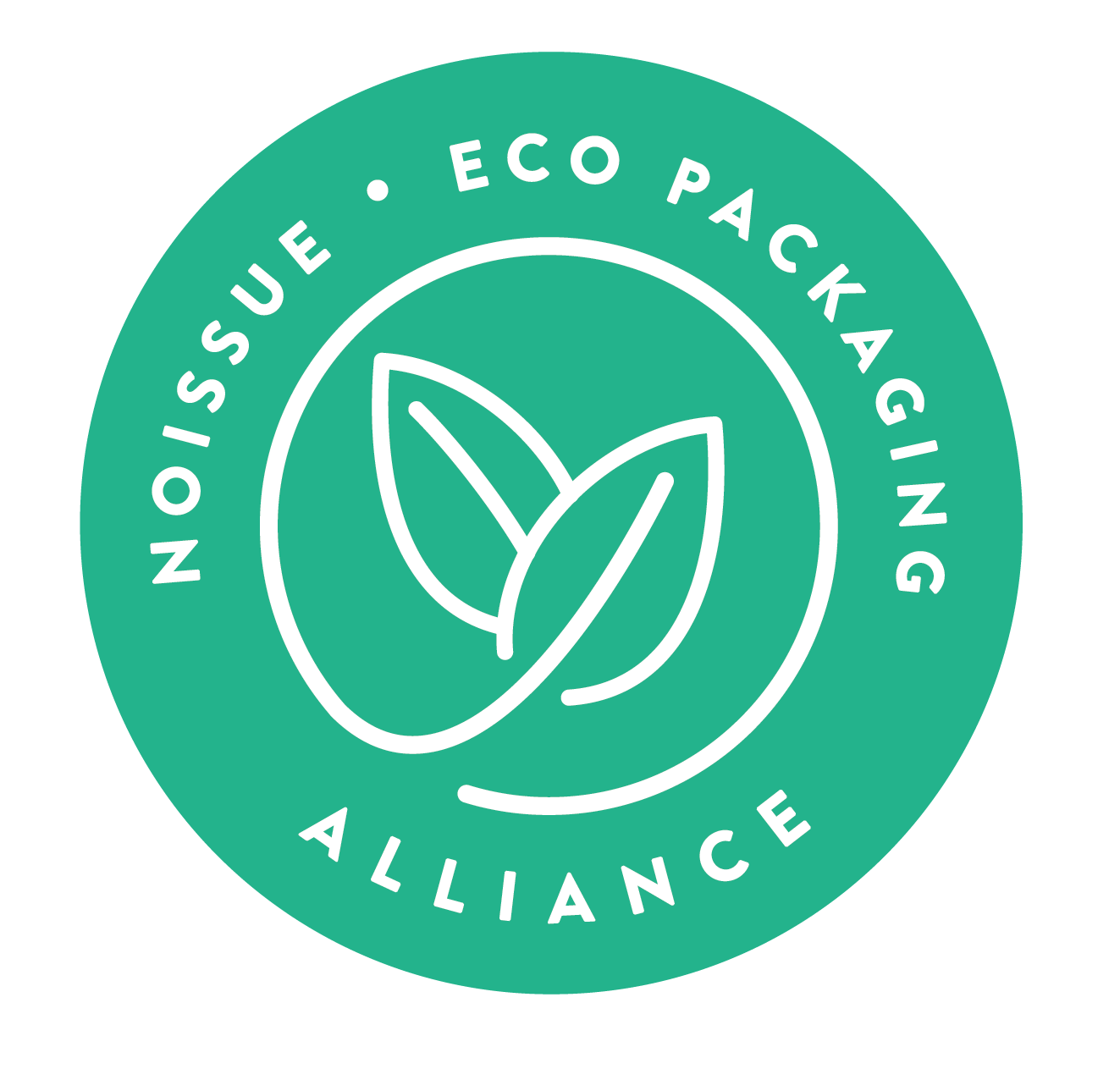 We recognise the importance of wrapping our ethical products in packaging that has an equally positive impact on the environment. That's why milipili is proud to be part of the Eco Packaging Alliance. We source our tissue paper and stickers from the fantastic noissue, a UK company that supplies businesses like milipili with eco-friendly, sustainable packaging. By joining their Eco Packaging Alliance, we are contributing to global reforestation, as each order we place is rewarded with trees being planted in areas of need. 
 All tissue paper and stickers supplied by noissue meet the following eco properties: 
🌴The paper used for these products is FSC (Forest Stewardship Council) Certified, meaning it's sourced from a forest and supply chain that's managed responsibly and sustainably.

🧪The paper used for these products is acid-, lignin- and sulphur-free, meaning that it won't leave behind chemicals when decomposing.

👣The paper used for these products is printed using soy-based inks (made from soybeans - a renewable resource), which have lower levels of VOCs and reduce air pollution when drying.
We source our mailing bags from Packhelp, another brilliant company dedicated to providing sustainable and eco-friendly packaging solutions. They have teamed up with the One Tree Planted initiative to make a positive impact through global reforestation. We have selected their Bio Poly Mailers, which are 100% biodegradable and made from a natural, compostable fibre that meets the requirements of the 'OK Compost' certificate. 
They also meet the following eco properties:
🐰Vegan - no animals are harmed in the making of this packaging

♻️Reusable - the bags can be used again after fulfilling its original purpose

♾️Renewable - the packaging is made from renewable materials that come from responsibly managed sources, which can regenerate and replenish themselves on a human timescale

📦Volume and weight reductions - reduced materials mean a reduced weight and less space taken up, resulting in lower net carbon emissions during transit

💼Responsible employment - the packaging is produced in a facility that meets EU Labour Law requirements
The thank you cards and order/tracking slips we add inside your parcels can be recycled along with your other domestic paper waste.